Hello everybody,
I'm looking to play sims2 but there are a lot of missing icons that make the game very difficult to play..
Typically when I try to create a sim, I don't see any icon (clothes and aspirations for example), also during my interactions with other sims... I also can't see my pockets or even what's in the vacuum cleaner when I find it by chance clicking everywhere.. I tried all the possible configs and different ".nds" files "but nothing helps.
To make it more telling, I don't see the vacuum cleaner, nor my gourd count, nor the menu icons that I should see like the photo below.
If anyone has any idea please, I loved this game.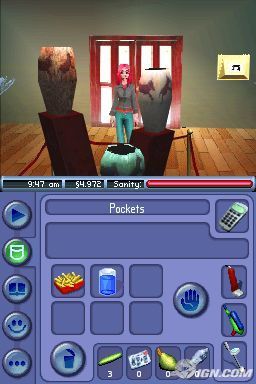 Have a good day !